Office Cleaning Services in New York City
Are you looking for professional, reliable office cleaning services that utilizes a green cleaning approach and will leave your office space spotless and sparkling clean after every visit? If so, you've come to the right place – just ask one of our many office cleaning clients located throughout New York City in Brooklyn, Manhattan, the Bronx and Queens.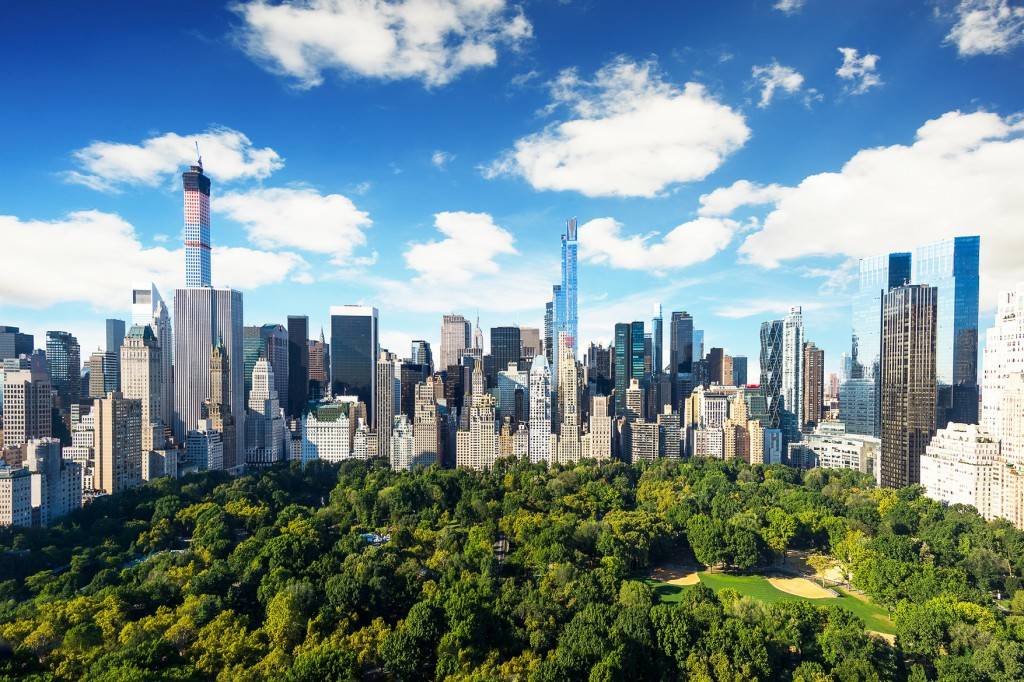 Green Office Cleaning Services is the New Standard
GreenAir Cleaning Systems is one of only a few cleaning companies originally founded as a green cleaning company providing office cleaning and upkeep services for the commercial market. We firmly believe that when it comes to office cleaning, utilizing a green cleaning approach is safer, cost-efficient in the short and long term, and equally as effective as traditional cleaning. We're not dealing with restaurant kitchens or hospital operating rooms – so using bleach and ammonia based chemicals is not necessary. Interested in a free quote? Feel free to email us at service@greenaircleaning.com to request a fast and free quote today!
Greener is Cleaner
It's no surprise that office cleanliness can have a lasting impression on your employees and customers. A clean, healthy office speaks volumes about the business values, management and ownership. Office cleanliness is also directly linked to increased worker productivity and greater job satisfaction. Our company can provide you with a professional office cleaning service that utilizes a green cleaning approach, customized cleaning program, and consistent, high quality measurable results.
Small Offices Get Ignored
Are you a small to medium sized office that receives poor cleaning and no customer service from a big name cleaning company? GreenAir Cleaning Systems is a locally owned and operated company that treats all accounts the same whether you're a small administrative office or a large commercial institution. Contact us today to receive a free estimate and learn more about how we can service your facility.
Customized Cleaning Programs
After our initial consultation and walk-through, GreenAir will customize your cleaning program to fit your business needs. Our clients can customize their cleaning program to fit exactly what they're looking for including cleaning tasks, frequency of cleaning visits, day and time of cleaning visits, provision of equipment, and many other service details.
Markets
Administrative, Accounting, Clerical, Fashion, Financial, Jewelry, Real Estate, Law, Insurance, Design, Management, Media, Music, Consulting, Web Development, Technology, Telecommunications, Publishing
Office Cleaning Service Areas
Bronx – GreenAir Cleaning provides Office Cleaning Services in the Bronx, and have several happy clients in the northern tip of New York City.
Brooklyn – We proudly service our home borough of Brooklyn, by offering a wide range of Office Cleaning Services in Brooklyn to cater to all of our clients' needs.
Manhattan – One of the most expensive business capitals in the world, GreenAir Cleaning provides top of the line green office cleaning services in Manhattan to a wide variety of clients in all industries.
Queens – GreenAir Cleaning has a select few clients in the borough of Queens, and has recently expanded operations to offer our Office Cleaning Services in Queens.
Staten Island – At this point, GreenAir Cleaning does not offer cleaning services to the borough of Staten Island. Please email us at service@greenaircleaning.com if you have any questions about having your office in Staten Island cleaned.
Office Cleaning Benefits with GreenAir Cleaning
Detailed Office Cleaning Services from Disinfecting Telephones to Cleaning Conference Tables
Same Cleaner or Cleaners. While some cleaning companies will shuffle different cleaning personnel into your office, we assign the same cleaner or cleaners to your account for a regular schedule. This helps our clients feel comfortable with our staff and it allows our cleaners to become familiar with the space.
Smarter and Healthier Office Cleaning Services with Our Green Cleaning Approach
Your Customers and Employees Will Appreciate Our Use of Green Cleaning Products and Equipment
Office Cleaning Service Discounts & Specials
New NYC Office Accounts Will Receive $50 Coupon When Paying for At Least 3 Months Up Front. Please Use Code "NEWOFFICE" To Redeem Coupon.
Office Cleaning Service Areas: